Album Name -  Tormato

Produced by:  Yes
Executive Producer:  Brian Lane
Label:  Atlantic Recording Corporation - 1978
Catalog # - SD 19202
Jon Anderson- lead vocals and Alvarez 10 string guitar
Chris Squire- bass guitar & vocals
Steve Howe- guitars and vocals
Rick Wakeman- keyboards
Alan White- drums & percussion



Missing MIDI songs: All songs ON second side except "Onward" and most of "Don't Kill The Whale" (from first side)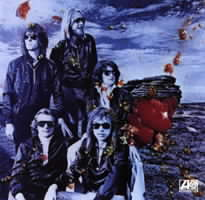 Back Cover Artwork of "Tormato"


To Help Support This Website, You Can Purchase A CD Or 2...



Back To The Yes Main Index Page


Back Main MIDI Index





Thanks For Visiting And Be Sure To Tell All Your Friends. This is by far my least liked albums of the old Classic Yes. After Drama brings in the new sounds of Yes and of course, 2 other not so well known albums too: Talk and Open Your Eyes. Up until Tormato, excluding the first two records, to me Yes could do no wrong. Honestly, I have not heard any of these songs on this record played on my favorite radio station.





Email Your Thoughts!

Get Your Copy On CD Today!