Album Name -  Drama

Produced by:  Yes
Backing Tracks Produced by:  Eddie Offord
Label:  Atlantic Recording Corporation - 1980
Catalog # - SD 16019
Trevor Horn- vocals and bass guitar
Chris Squire- bass guitar, vocals and piano
Steve Howe- guitars and vocals
Geoffrey Downes- keyboards and vocoder
Alan White- percussion and vocals




Missing MIDI songs: "Run Into The Light"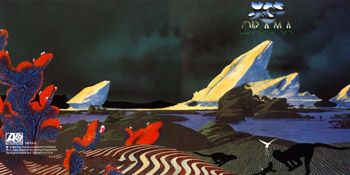 Entire Cover Artwork of "Drama"


To Help Support This Website, You Can Purchase A CD Or 2...



Back To The Yes Main Index Page


Back Main MIDI Index





Thanks For Visiting And Be Sure To Tell All Your Friends. To me, a prelude to the very successful band we all know as "ASIA". Asia comprised of: Geoffrey Downes, Steve Howe, Carl Palmer and John Wetton. The first released album, Asia hit the charts and went straight to #1. Yes did not accomplish this feat until the release of 90125 in 1983. Drama has some really rocking tunes, especially Tempus Fugit. And of course, Yes brought back Roger Dean to create one of his benchmark paintings.





Email Your Thoughts!

Get Your Copy On CD Today!