Album Name -  Close To The Edge

Produced by:  Eddie Offord & Yes
Label:  Atlantic Recording Corporation - 1972
Catalog # - SD19133
Jon Anderson- lead vocals
Chris Squire- bass guitar & vocals
Steve Howe- electric & acoustic guitar, vachalia & vocals
Rick Wakeman- keyboards
Bill Bruford- drums & percussion


side one
side two


Close To The Edge - [18:50]
I. The Solid Time of Change
II. Total Mass Retain
III. I Get Up I Get Down
IV. Seasons of Man
And You And I - [10:09]
I. Cord of Life
II. Eclipse
III. The Preacher The Teacher
IV. Apocalypse
Siberian Khatru - [8:57]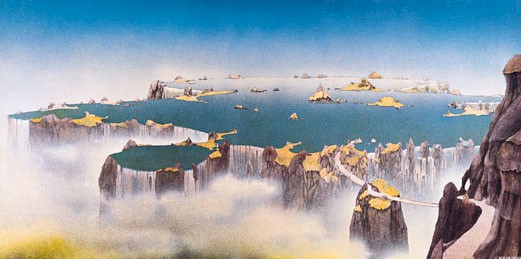 The Inside Cover Artwork on "Close To The Edge"


To Help Support This Website, You Can Purchase A CD Or 2...



Back To The Yes Main Index Page


Back Main MIDI Index





Thanks For Visiting And Be Sure To Tell All Your Friends. Close To The Edge signals the start of some very long songs. The song "Close To The Edge" is actually split up into 4 parts, but are actually one complete song. These types of songs are a nightmare for the rock and roll radio stations. But on more than one occassion. I have heard my favorite station in Philly, WMMR(93.3) play "Close To The Edge" in it's entirety. The artwork shown depicts the end of the Earth. I hope you will enjoy the different nature sounds produced especially for this very popular album.





Email Your Thoughts!

Get Your Copy On CD Today!